Indie Bottlers Uncovered
Join me in this series of conversations with independent whisky bottlers to find out more of the behind the scenes.
Independent whisky bottlers are like passionate treasure hunters in the world of whisky. They don't distill the spirit themselves, but instead, they seek out the finest casks from established distilleries. Think of them as curators of unique, flavorful adventures. These bottlers carefully select exceptional whiskies, nurture them, and then share their discoveries with whisky enthusiasts. By offering a diverse array of flavors and styles, they provide us with the opportunity to explore the rich tapestry of whisky in a friendly, approachable manner. So, if you're looking for a one-of-a-kind whisky experience, independent bottlers are your friendly guides, leading you to hidden gems and delightful surprises.
First up…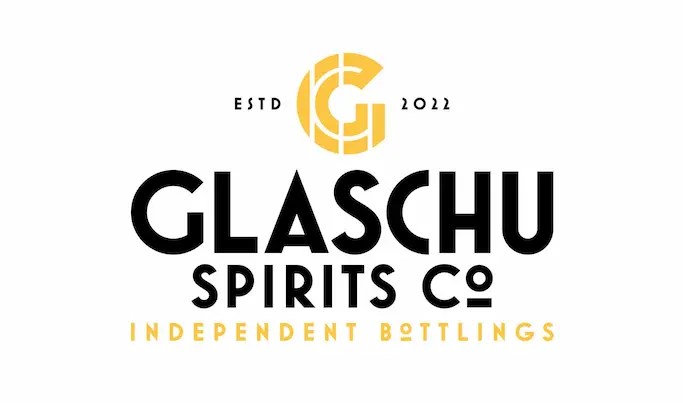 Meet Glaschu Spirits Co.
In this intriguing interview with Glaschu Spirits (@glaschuspiritsco) co-founder Julian Mithoff (founded alongside Paul Jamieson), we explore the story behind this independent whisky brand in the heart of Glasgow. With a team consisting solely of Paul and Julian, Glaschu Spirits epitomizes passion and expertise. Their journey from whisky enthusiasts to producers is a testament to their dedication. Based in the lively west end of Glasgow, their online store, DamGoodDrams.com, is the go-to hub for their unique single cask, small batch releases. The name "Glaschu" reflects their deep connection to the city and is mirrored in their branding, blending vintage charm with modern aesthetics. Each release from Glaschu Spirits is a pioneering creation in the independent market, showcasing their commitment to innovation. Their meticulous cask selection process and artistic designs are a testament to their dedication. Stay tuned for their exciting plans, and for a sneak peek into their world, follow them on Instagram and subscribe to their DamGood newsletter. Cheers to a new whisky adventure with Glaschu Spirits!
Glaschu (gaelic for Glasgow) is pronounced 'Glass-a-choo' with the 'ch' as in loch (but not ch in cheese!), but as not many people are familiar with Gaelic pronunciation it is common to hear it said as 'Gla-shoe' and Julian and Paul don't really care how you say it, as long as you're drinking it!
Let's hear what they had to say.
Who's behind the brand, who makes Glaschu Spirits tick?
It's just us two that run the brand, Paul Jamieson and myself, Julian Mithoff. We're the founders, cask sourcers, sales team, creative department and most importantly, quality control!
How did you get into the world of whisky and what made you take the leap from sellers to independent producers?
It was Paul that got me (Julian) into the world of whisky to be honest. I always liked a dram before hand but I knew nothing about it. Paul had worked in Robbie's Drams, a whisky shop in Ayr, for a few years so he brought the expertise to the table. We often had a couple drams together and he would recommend me bottles to try and buy, eventually introducing me to independently bottled whisky.
Where are you based?
Our shop, DamGoodDrams is solely online, however both of us live and work out of the west end of Glasgow.
Where is the best place(s) to buy your whisky?
Our online store 
www.DamGoodDrams.com
is the best place to buy [our bottles]. You can pick up a dram of our releases at most major whisky pubs in Glasgow; The Pot Still, The Ben Nevis and the Bon Accord all stock our bottles.
Who came up with the name and what is the story behind it?
We both came up with it to be honest, after a long dram-fuelled brainstorming session. We wanted something that relates to Glasgow and we like the sound of Glaschu (the Gaelic translation).
Whisky is seen as quite a traditional and (to some people) an old fashioned thing so it's great to see young blood making a splash in the market – do you have any tips for people looking to get into whisky drinking?
Keep an open mind, try as many different types as you can. Especially Indies! Don't get sucked into the mainstream narrative. Just because Macallan is collectible, doesn't mean it's the best dram out there.
What makes your whisky different?
Our whole ethos is creating something unique. Each of our releases is the first of its kind on the indie market, you'll never try it anywhere else.
Why do you think there are so many new Indy bottlers now?
Whisky is becoming more popular in general I think. And I think off the back of covid, a lot of people wanted to start their own business / project which might have led them to independent bottling. That's how we started, and who doesn't want their own whisky!
How do you select what casks and distilleries you use?
This brings us back to our previous point on uniqueness. We look for casks that stand out and haven't been released before. Usually looking for stuff that's already in interesting wood, however there's been a few occasions where we've re-racked a cask ourselves to make it
Do you have any future plans for the business beyond new expressions?
Oh we've got big plans, a physical location and shop front is definitely on the cards at some point but we don't want to share too much at this point.
Who is your target market/ideal drinker for Glaschu?
Anyone and everyone, given they are over the legal drinking age haha! I think our first few releases, being a bit younger, are ideal for the more adventurous whisky drinker. We've got a couple of more mature releases coming out soon, including a single cask 15 year old MacDuff, that I think will appeal more to the traditional enthusiast.
Your branding is both classic, with a hint of the 1920s yet with modern appeal – who created the branding and names each expression? Is there any meaning behind it?
Both Paul and I (Julian) are aircraft engineers by trade, we love all things mechanical! The artwork on our releases features some form of mechanical marvel in the style of a vintage / art deco travel poster. Each one ties back to Glasgow or Scotland in some way and also hints at the liquid within. A lot of thought goes into these designs and we love adding little easter eggs into them. The Glengoyne release for example, features a train going along the old disused West Highland Way tracks, with Dumgoyne in the background along with a vee of geese overhead.
Glaschu Spirits - Blair Athol Release
Glaschu Spirits - Glengoyne release featuring the train and the geese
Which of your expressions is best enjoyed with some water?
Personal preference for any I'd say! The Blair Athol really opens up with a couple drops, brings out the rum note more.
Anything else you'd like to share?
Lastly, remember to use Ooshky when adding your water ahah!
Cheers!
A big thank you to Julian for the interview. It was so great to hear how they pivoted from engineering into something different that they both love. If you have tried any of the Glaschu Spirits Co. releases, let me know what you think of them in the comments!